Compression Stand and Temperature
TPS Compression Stand with Force Gauge, Thickness Gauge and optional Heat Exchanger.
The TPS Compression Stand with Force and Thickness Gauge / Monitoring offers the ability to precisely measure the pressure and thickness applied to compressible materials or powders.
Force Gauge:
Option 1: 0.5N capacity with resolution of 0.0005N
Option 2: 500N capacity with 0.5N of resolution.
Optional Temperature Control: The TPS Compression Stand can be used with Heat Exchanger / circulator for testing from -50°C / -40 °C to 200°C in air or optional Nitrogen environment. Control of temperature is controlled with the MP-1 TPS Software.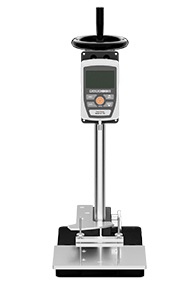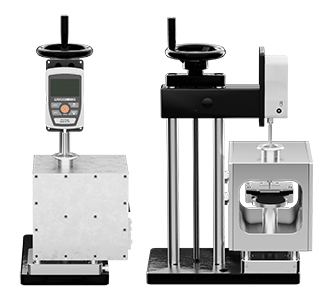 Compression with Heat Exchanger