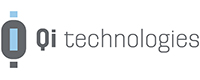 Qi Technologies
Via Monte d'Oro, 2/A
00071 Pomezia – RM
Italy
Tel: +39 06 9105461
Contact
Riccardo Cossi


Your Authorized Thermal Conductivity Measurement System Distributor in Italy
Since 1993, Qi Technologies has been helping customers in various sectors such as nanomaterials, to controlled pharmaceutical release systems, composite materials for automotive or aerospace use, biomaterials, and much more.
Given Qi Technologies extensive background and experience with multidisciplinary laboratories with high-level instrumentation and innovative product lines, they are able to assist with customers from analysis to problem solving, whether it be the characterization of physical properties or production problems.
Qi Technologies currently distributes six of Thermtest's Thermophysical Instruments. The Portable Thermal Conductivity/Resistivity Meter (TLS-100), the Transient Hot Wire Apparatus (THW-L2 & THW-L1), the Heat Flow Meter (HFM-100), the Transient Plane Source – Effusivity Meter (TPS-EFF), and the Guarded Heat Flow Meter (GHFM-02) are world class thermal testing instruments for a wide variety of sample types and temperature ranges, to meet all of your thermal testing needs.
Looking for Thermal Conductivity Instruments in Italy?
Qi Technologies
Via Monte d'Oro, 2/A
00071 Pomezia – RM
Italy
Contact Your Local Thermal Conductivity Equipment Distributor
Not your Location?
If you are looking for a distributor of Thermtest products in your area, please visit our Distributors page for an up-to-date list of all our authorized thermal conductivity equipment distributors.