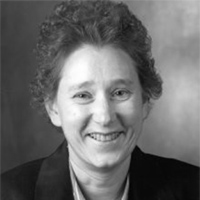 Julia A. King
Dr. Julia King graduated from Purdue University with a BSc in Chemical Engineering in 1982, and then went on to earn her MSc and PhD in Chemical Engineering and Mechanical Engineering, at the University of Wyoming. After graduating, Dr. King worked as a Process Control Engineer and Process Engineer at Exxon USA from 1989 to 1993 and went on to become the Director of the Carbon Materials Science Center, at DuPont USA. With research interests on the topic of composite materials, Dr. King analyzes the effects of adding various carbon fillers to thermoplastic polymers, to produce thermally conductive resins. Currently, she holds a position as Professor of Chemical Engineering at Michigan Technological University.
Most Cited Thermal Conductivity Works:
Effects of carbon fillers on the thermal conductivity of highly filled liquid-crystal polymer based resins
Keith, J.M., King, J.A., Pagel, R.M., Hauser, R.A. 2008. Effects of Carbon Fillers on the Thermal Conductivity of Highly Filled Liquid-Crystal Polymer Based Resins. Journal of Applied Polymer Science, 109 (4): 2145-2155.
Thermal conductivity models for single and multiple filler carbon/liquid crystal polymer composites
Keith, J.M., Holdren, J.L., King, J.A., Hauser, R.A. 2008. Thermal Conductivity Models for Single and Multiple Filler Carbon/Liquid Crystal Polymer Composites. Journal of Applied Polymer Science, 110 (5): 2914-2923.
Comparison of the guarded-heat-flow and transient-plane-source methods for carbon-filled nylon 6,6 composites: Experiments and modeling
Moran, A.M., Keith, J.M., King, J.A., Miller, M.G., Hauser, R.A. 2006. Comparison of the Guarded-Heat-Flow and Transient-Plane-Source Methods for Carbon-Filled Nylon 6,6 Composites: Experiments and Modeling. Journal of Applied Polymer Science, 99 (5): 2144-2151.
Selection of work by Julia A. King: